School Direct ITT
The West Essex SCITT Lead School is: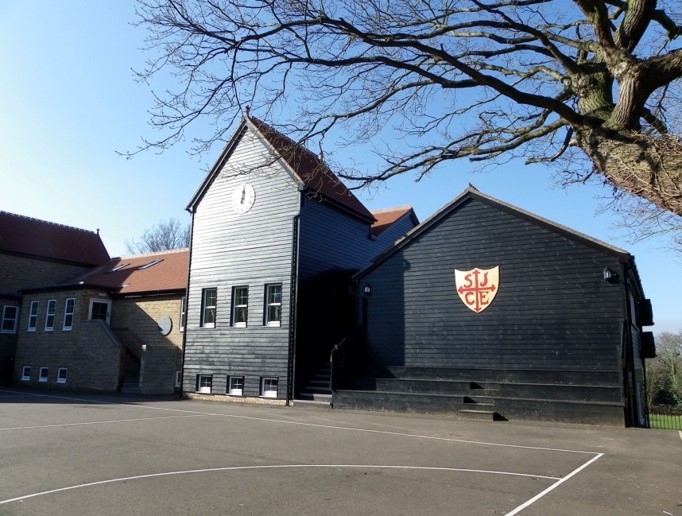 St John's CE Primary School
DfE Apply Provider Code 15D
Fee funded (unsalaried) course code 32QJ
Salaried course code 32QK

PROGRAMME ENTRY REQUIREMENTS
To qualify for the Primary School Direct fee funded (unsalaried) and School Direct salaried school centered route you must have
English, Maths and Science GCSE grade C/4 or above or equivalent

a degree of preferably a 1st or a 2:1, though no minimum is specified as we are willing to consider applicants who have a degree who can demonstrate a real aptitude for teaching.
You must also:
provide 2 references

be able to demonstrate an ability to communicate clearly and grammatically in both spoken and written Standard English.
All overseas qualifications will need to be verified by ENIC (used to be known as NARIC). For further information, please click on the link below:
At West Essex SCITT we are committed to equality of opportunity for all and actively oppose all forms of discrimination. We have the responsibility to ensure that trainees have the health and capacity to train to teach and will not put children and young people at risk of harm, whilst meeting the expectations of the Equality Act 2010 in the relation to the offer of reasonable adjustments.
What are reasonable adjustments?
WHAT WE ARE LOOKING FOR
We are looking for outstanding candidates who can demonstrate a real aptitude for teaching. Applicants must possess:
a love of children
good personal skills
good levels of communication
enthusiasm and drive
desire to be the best they can be

We will also be looking for
Knowledge
An understanding of the role of a teacher

An awareness of the National Curriculum

An ability to use ICT for a range of purposes

Personal Qualities
Ability to work on own initiative and manage work load

Ability to combine work and study

Ability to work co-operatively and effectively with colleagues

Ability to build relationships with children that promote learning

Ability to reflect on own practice and learning and listen to advice

An understanding of children's needs

An understanding of the professional boundaries related to child protection procedures

THE INTERVIEW PROCESS
Interviews will take place via Zoom. The selection process will be as follows:
You will be invited to conduct a short 10 minute Maths activity which you will be asked to deliver to the panel as if they were a group of Primary aged pupils.

This will be followed by a more formal 30 minute interview
Candidates who are considered to have sufficient proficiency in English and Maths will be considered suitable for the programme and will then be asked to make contact with and visit partner schools in order to confirm their main placement school
Applicants who are successful at interview and have secured a placement in a partner school, are offered a conditional place. These are subject to:
Satisfactory references and satisfactory medical assessment.


Disclosure and Barring Service (DBS) check

National and Local Terms and Conditions of Employment.
It is the duty of all schools to protect vulnerable children and adults. If you are offered a place on the programme, a DBS check is a vital entry requirement for this training programme.
PROGRAMME DETAILS
School Direct Training Programme
For the 2022/2023 academic year, West Essex SCITT/St. John's CE Primary School will offer School Direct (unsalaried) placements to graduates.
The unsalaried School Direct training programme course fee for the 2022/2023 academic year is £9,000.00.
Student Loan Calculator
DfE Grant Funding for the Primary School Direct salaried training programme has been removed nationally. Therefore, the cost of training for trainees on the salaried programme will be the responsibility of the employing school.
West Essex SCITT/St. John's CE Primary School will offer a small number of School Direct salaried places to those trainees with the breadth of experience to meet the high demands placed upon them as a salaried trainee. Training costs will be covered by the employing school and trainees will be offered a salary of point 1 unqualified teacher rate.
The School Direct training programme path into teaching is a great way to gain the qualifications and practical skills you need to become a teacher. It enables those who have finished a degree, or have been working in a career for many years, to combine teacher training with actually doing and learning on the job, leading to the award of Qualified Teacher Status (QTS).
The School Direct training programme courses are based in one school for the majority of the training period with a second placement in a contrast school setting.
School Direct requires a commitment of 5 days a week for the length of the training programme, from September to July.
Trainees are expected to participate fully in the everyday life of the school in which they train and, therefore, occasional evening or extra curricular events will be obligatory.
Your professional responsibilities will include assessing, planning and teaching the primary curriculum.
You will be supported by highly experienced Teacher Educators and Tutors who will develop your skills through a range of coaching, feedback and observation.
Part of the course is theory based and there will be weekly formal training days held mainly in our training room at Alderton Junior School in Loughton.
Upon completion of the programme trainees are awarded Qualified Teacher Status (QTS).

HOW TO APPLY

Apply for Post Graduate Initial Teacher Training via DfE Apply
Find advice on applying for training programmes through Get in to Teaching. Please click on the link to Get in to Teaching below for further information.
The portal opens in October. Once the application has been received and processed by DfE, it will be made available online for training providers to consider.

An enhanced Disclosure and Barring Service check (DBS) is required for entry to Initial Teacher Training. We ask applicants to confirm that they agree to a check by the Disclosure and Barring Service.